Soar through the sky on a lofty zipline, discover hidden sea caves on a kayak tour and navigate your way down rocky trails on a mountain bike – the adventures never end. The landscapes of Ireland are incredibly beautiful, but to truly experience the rugged mountains and endless waterways, you've got to jump right into the action.
1. Cavan Adventure Centre, Cavan
Get ready for an exciting day out on the water with Cavan Adventure Centre in the beautiful lake lands outside Butler's Bridge. Enjoy the tranquillity of the stunning landscapes on a paddle board or guided boat tour, while thrill seekers hit the climbing frames and plummet from the slides in Erne Island Waterpark.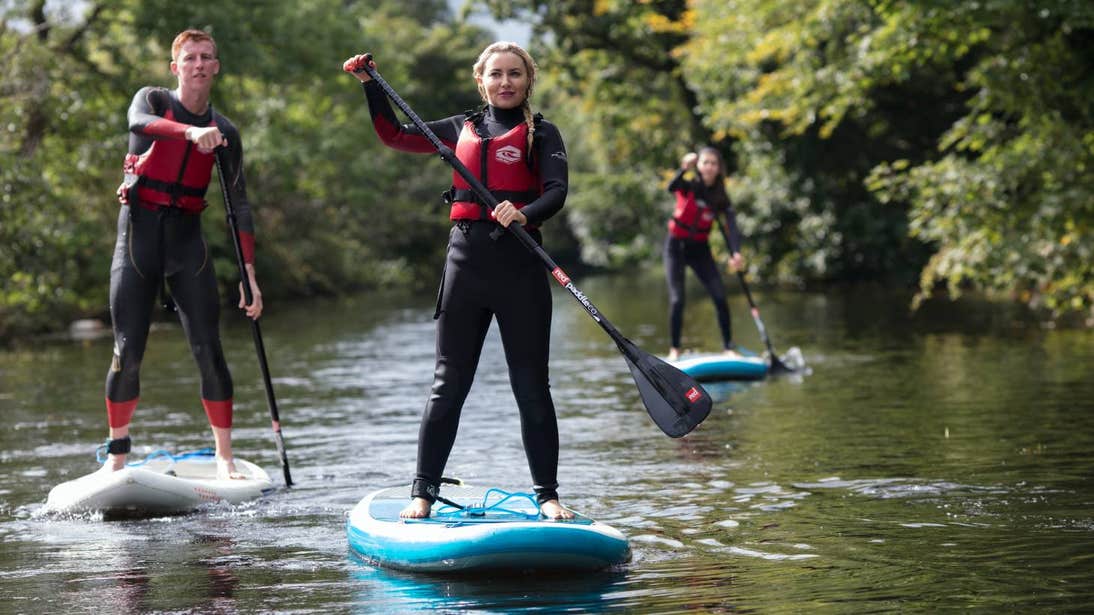 2.Carafin Activity Park, Cavan
Hop onto a Hydrobike and feel the water rush beneath you as you cycle across the Carafin Activity Park in Cavan. Enjoy a great day with the family on bikes or put your pedal power to use on the Hybrid Pedal Boats.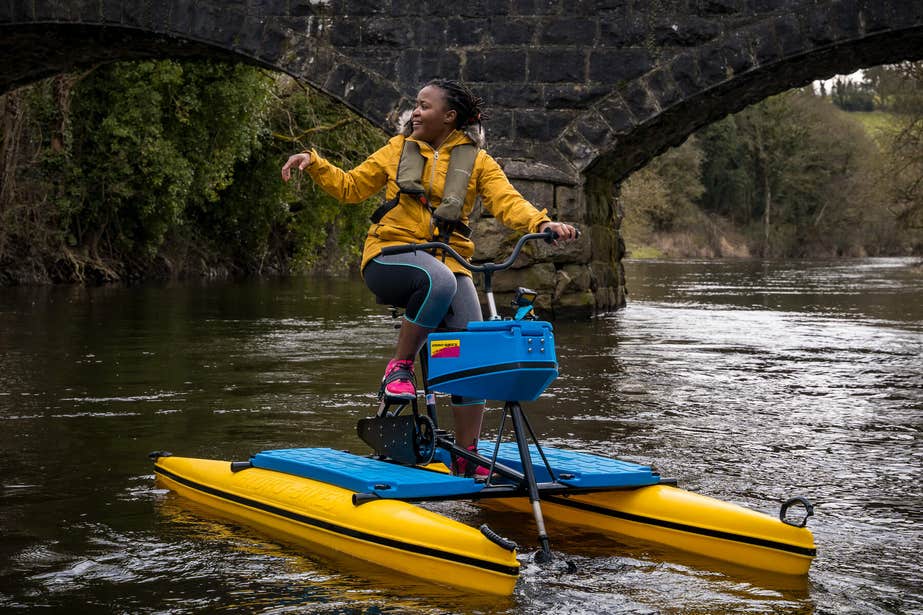 3.Carlingford Adventure Centre, Louth
Make your way to the Cooley Peninsula in Louth and prepare for an action packed trip in the mountains and on the water with Carlingford Adventure Centre. Leap into Carlingford Lough from the inflatable water trampoline in the morning and fly through the air at the Skypark in the afternoon. There's so much here you'll want to stay for a few days.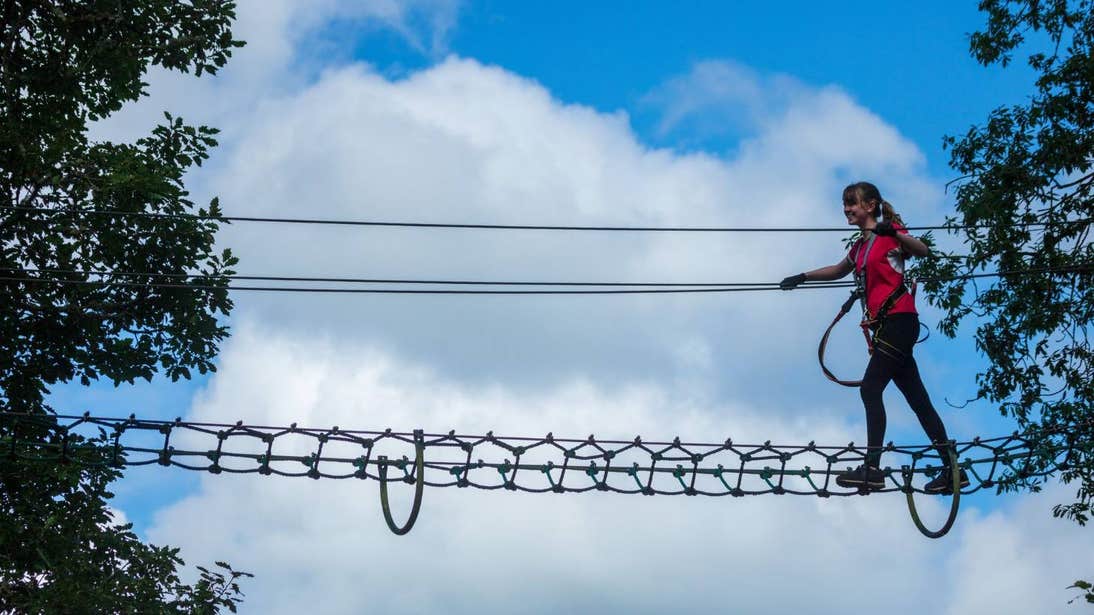 Wandering through sweeping landscapes, exploring every nook and cranny of remote places, and taking in spectacular views is all up for grabs on a tour with Dublin's Hilltoptreks. Choose from day trips from the capital, multi day walking holidays and moonlit hikes in the Wicklow Mountains.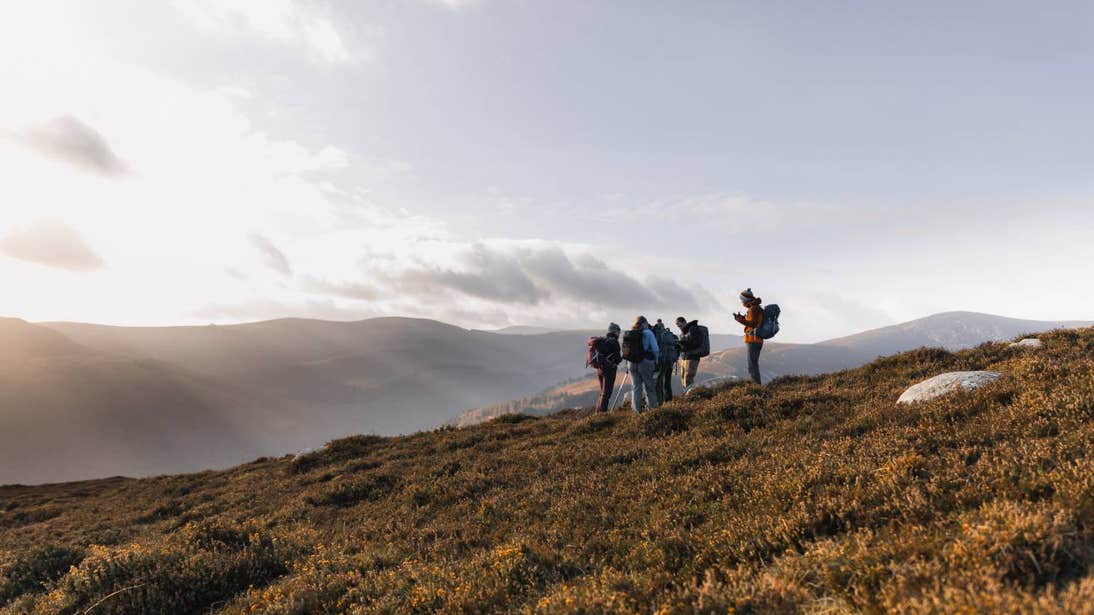 Fatbiking allows you to cycle places that other bikes just can't go. The extra wide tires let you cruise across rough terrain and makes cycling on soft sand a breeze. Wicklow's Fatbike Adventures run guided tours along the coast and through the mountains of Wicklow, or pick up one of their maps and set off on a self guided trip.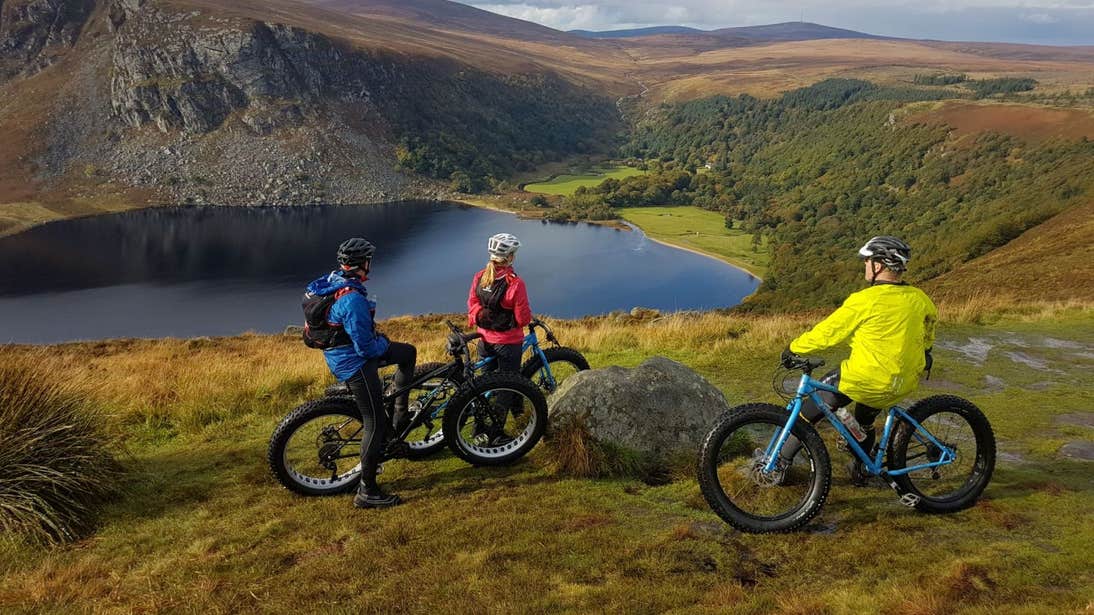 6.Go with the Flow River Adventures, Carlow
Sit back, relax and let the river do all the work on an eco safari with Go with the Flow River Adventures in Carlow. Watch as birds fly overhead and fish swim in the gentle waters lapping against the riverbanks. Or take your adventure to the next level and go white water rafting with a team of experienced guides.7Pure Adventure, Kilkenny
Master the waterways of Kilkenny on an invigorating expedition with Pure Adventure. Choose from kayaks or canoes and paddle through vibrant landscapes and picturesque settings on the 6km long journey that takes about three hours to complete. You'll even get to go through a working lock along the way.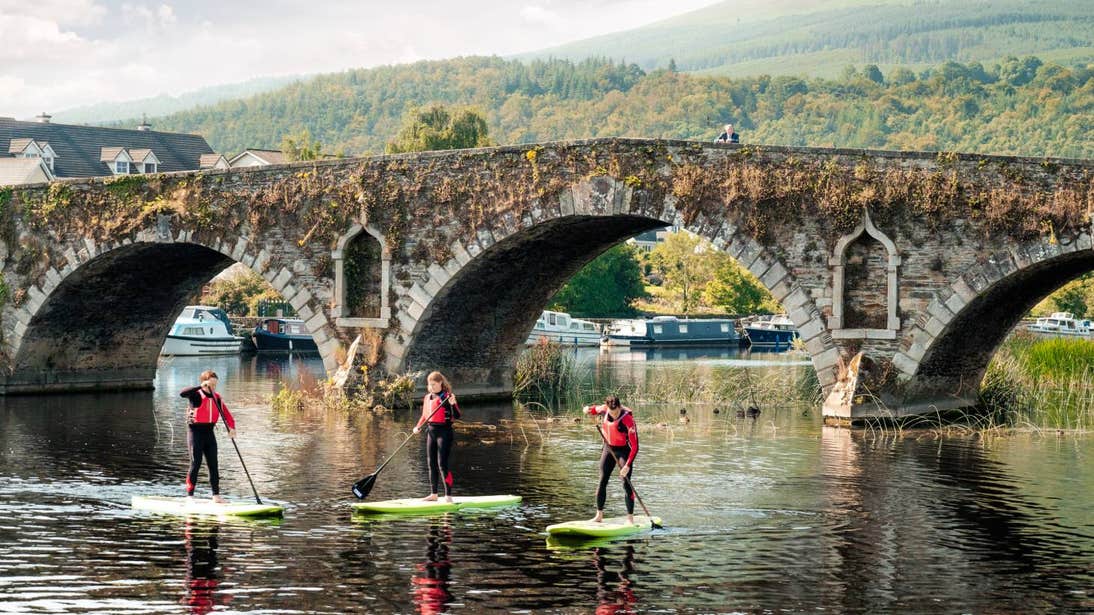 8.The Irish Experience, Wexford
Explore the caves of the Wexford coastline on a jaw dropping sea cave kayaking tour with The Irish Experience. This three hour trip leads you under sea arches and into cathedral like caves before stopping at a secluded beach for a hot drink. Spot colonies of seals on the shore or dolphins playing in the water. If you're lucky, you might even see a passing basking shark.9Dunmore Adventure, Waterford
Indulge your inner child at Wibit, Dunmore Adventure's inflatable aquapark, an enormous obstacle course on the water, designed to send you crashing into the water in the most hilarious of ways. Bounce off the water trampolines, slide down the slippery wallride and get sent sky high from the launch pad. Ireland's biggest inflatable water park is one adventure you won't want to miss. Dunmore East Adventure Centre
10.Fota Island Adventure, Cork
Explore the forests of Fota Island with rewarding challenges that are great for the whole family at Fota Island Adventure. Solve puzzles as a team and then enjoy marshmallows around a campfire with the Cabin Fever Challenge, take on an obstacle course and learn survival basics with the Adventure Afternoon Challenge, or bring little ones for a treasure hunt across the resort.
11.Atlantic Sea Kayaking, Cork
Join the water sports revolution and go sea kayaking on the stunning West Cork coastline with Atlantic Sea Kayaking. Paddle along the shore on any of their great tours or wait until the day draws to a close and enjoy an unforgettable sunset trip. There's even night kayaking under the stars above Lough Hyne, where you can spot bioluminescence plankton glittering on the calm waters.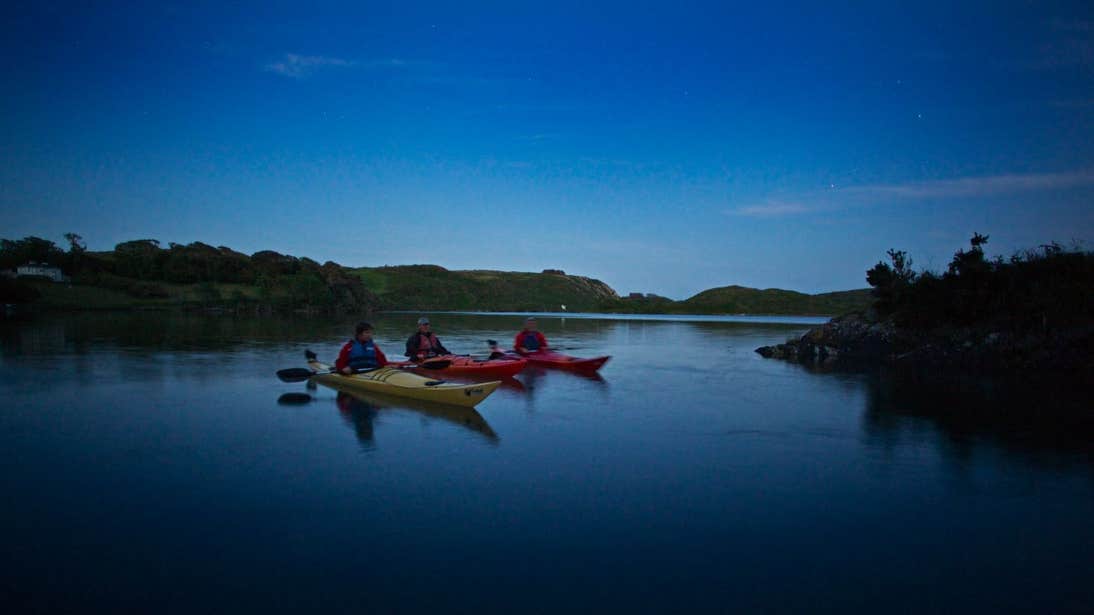 12. Ballyhass Adventure Group, Cork
Strap onto your board, hold tight to the handle and feel the water rush beneath you as you wakeboard across the shimmering lake at Ballyhass Adventure Group-Mallow, an absolute must for any thrill seeker looking for their next challenge. Back on dry land, there's ziplining, axe throwing and high ropes to round off the day.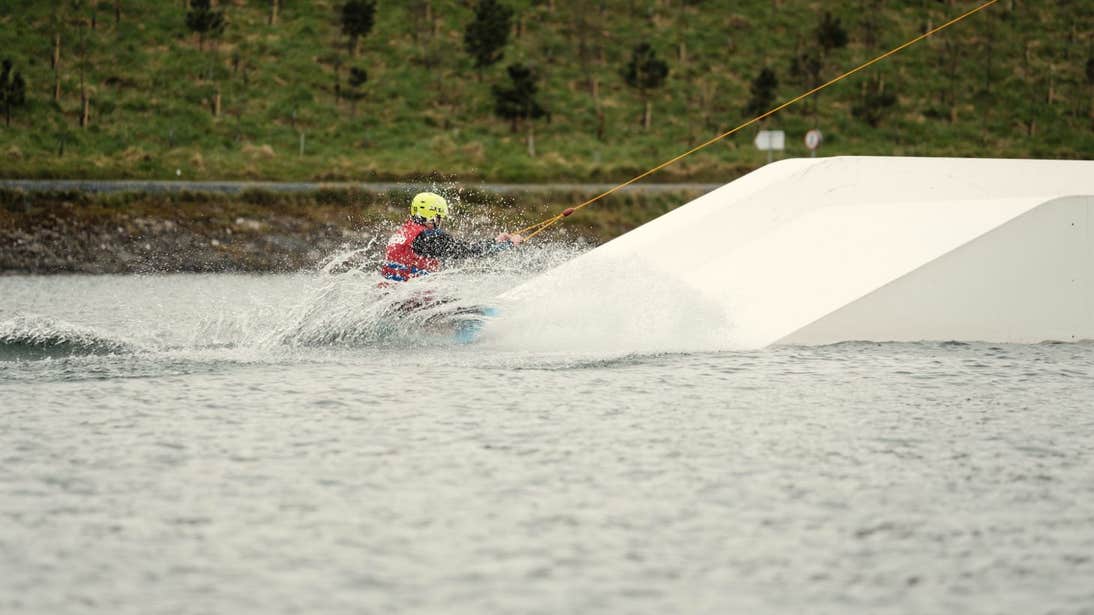 Experience views you'll remember forever when you go kayaking with Outdoors Ireland. Master your kayak in the picturesque Lakes of Killarney and get up close with nature as white tailed sea eagles soar above Killarney National Park. Outdoors Ireland – Killarney Lakes Kayaking
Tucked away on the western shores of Lough Derg is the fantastic Derg Isle Adventure Centre, an amazing place for outdoor adventures. Bring the family on a kayak trip, test your aim with a spot of archery or reach for the sky on the outdoor wooden climbing wall.

15. Mid Ireland Adventure, Offaly
The peaceful town of Banagher in Offaly is home to endless exciting adventures on the River Shannon and high in the Slieve Bloom Mountains. Book in for a weekend of fun with Mid Ireland Adventure and hike scenic trails with picture perfect lookout points. Later, take to the water and weave your way down Ireland's longest river in your kayak.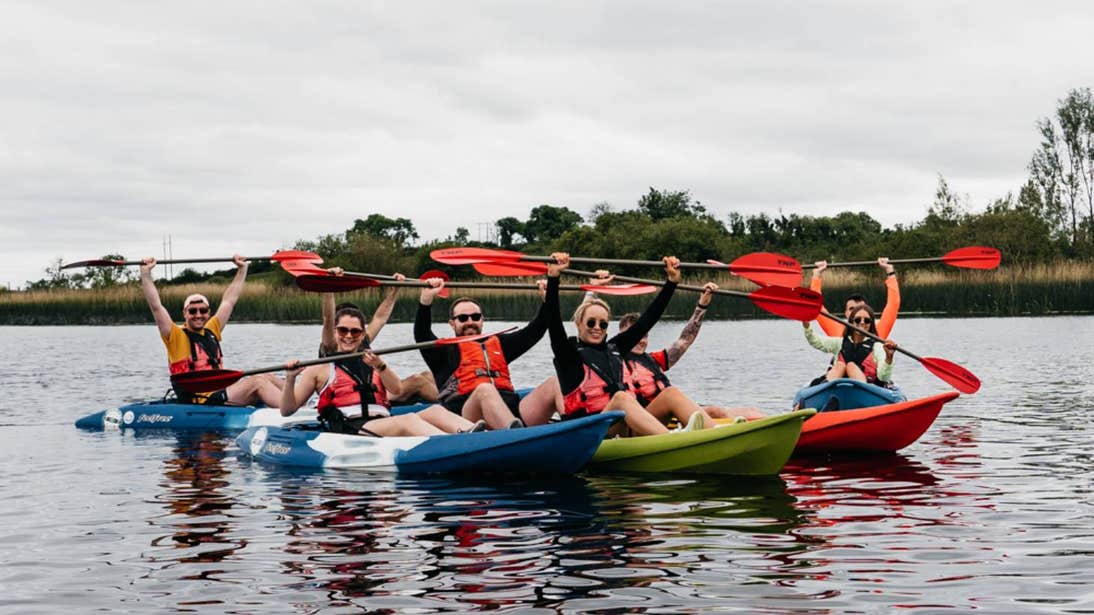 16. Killary Adventure Company, Galway
Find adventure in the great outdoors with Killary Adventure Company. Pack your favourite lures and sail across a fjord at sunset to catch mackerel in the clear waters of spectacular Killary Harbour. Or test your skills with the Turf Challenge, an intense obstacle course across the Connemara wilderness.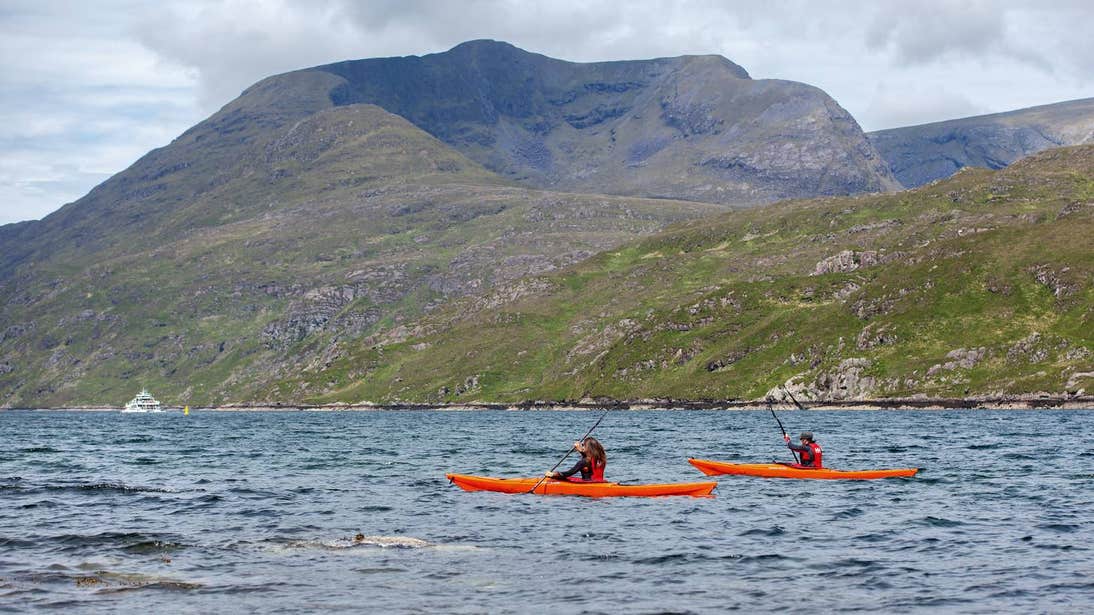 Bring the whole family on an adventure getaway to Galway with Delphi Resort. Make your way across the high rope challenges, learn essential bushcraft skills from the experts and paddle across the water on a raft that you've built yourself. There's a hostel and hotel here too, book in for a few days and let the adventures continue.Delphi Resort
18. Lough Key Forest and Activity Park, Roscommon
Challenge your body and mind in Roscommon at Lough Key Forest and Activity Park. Little ones won't want to leave the Adventure Play Kingdom, while older kids and adults test their nerves on the ziplines in the treetops. Don't worry if the weather turns, Boda Borg is a series of indoor puzzles that keep groups entertained for hours.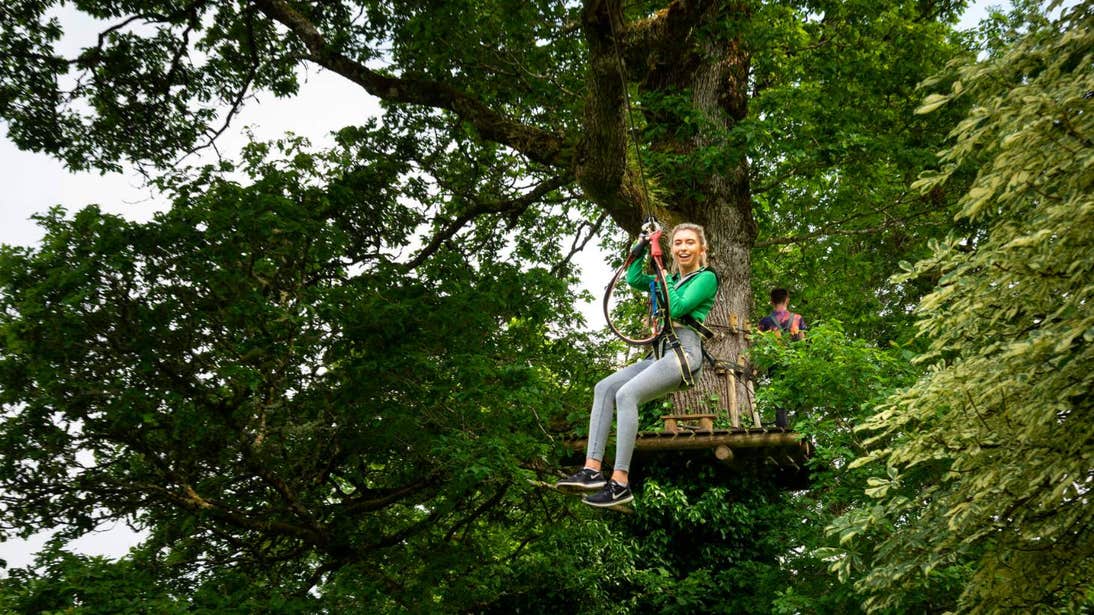 Keep an eye out for kingfishers as you paddle the waterways of Ireland's North West. The crew at Adventure Gently in Leitrim have crafted a series of scenic canoe tours for people of all abilities to enjoy. Experience your first ever canoe trip here or plan a slightly longer trip to gain confidence and explore this tranquil pocket of Ireland.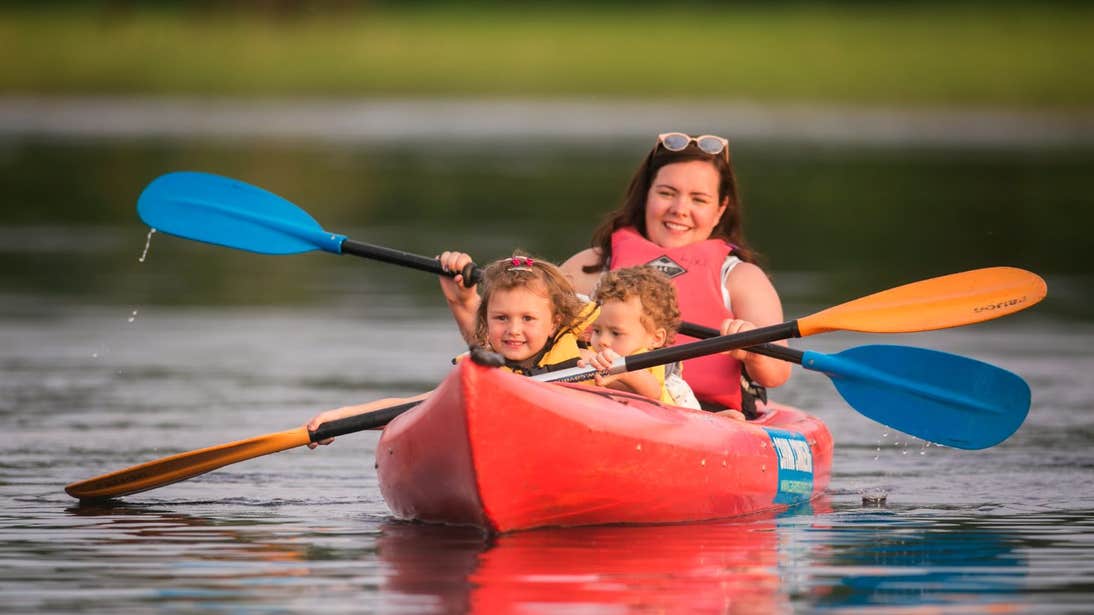 20. Northwest Adventure Tours, Sligo
Escape to remote parts of the Sligo countryside on an incredible mountain biking tour with Northwest Adventure Tours. Learn how to climb up steep hillsides and safely make it down the rugged trails. Park the bikes up along the edge of Lough Gill afterwards and take in the scenery from your paddle board.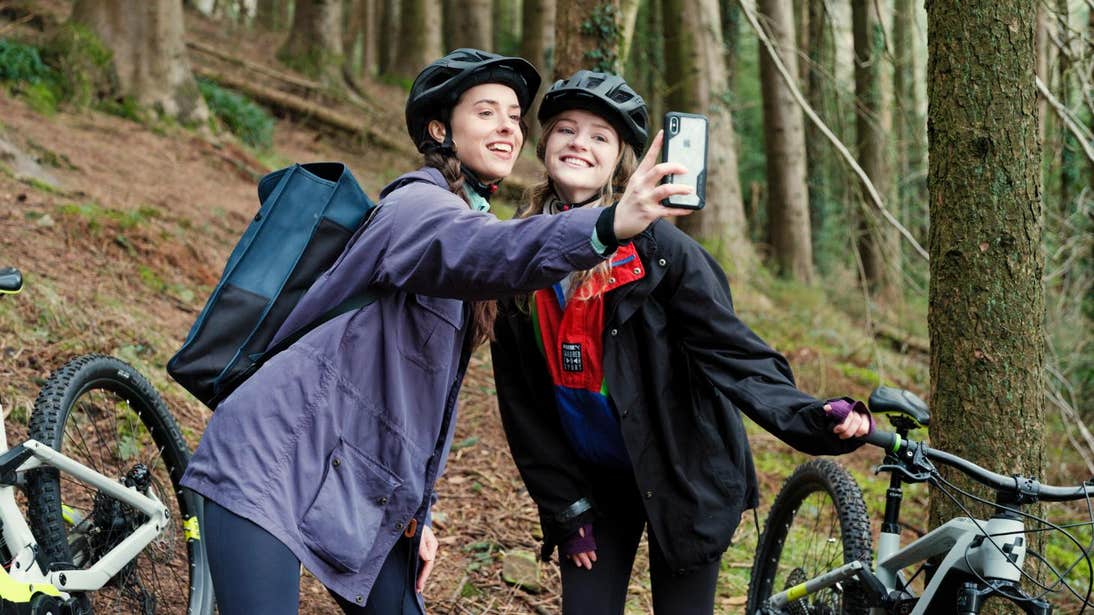 21. Wild Atlantic Adventure Centre, Donegal
Working with the incredible landscapes around them, the team at Wild Atlantic Adventure Centre run memorable tours packed with epic adventures. Hop on a sturdy steed and explore the history of Donegal on horseback or book in for a quad safari and zoom around on one of their rugged vehicles.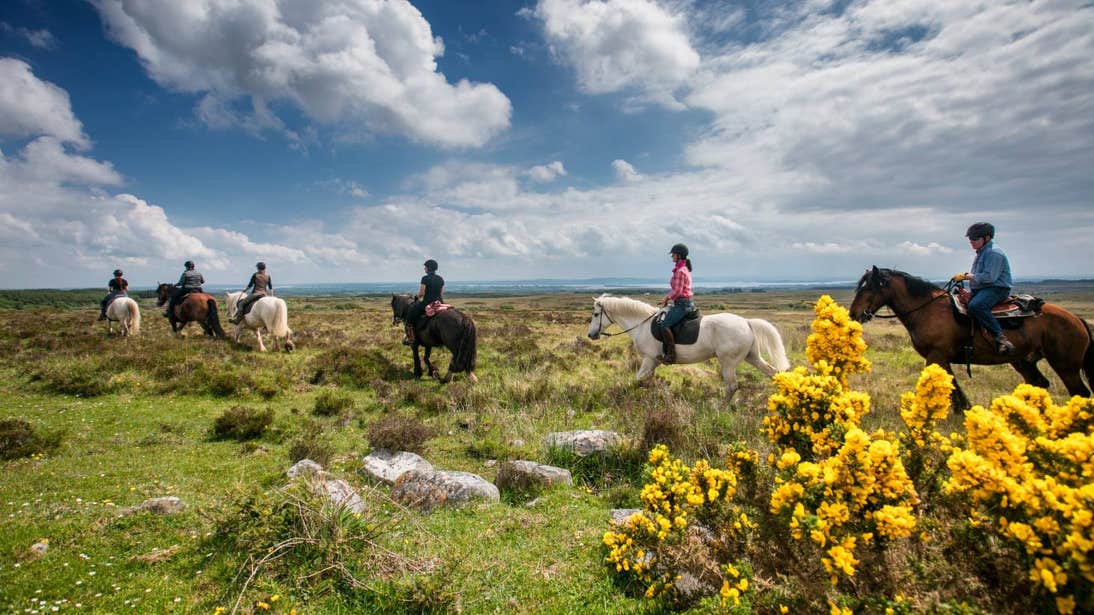 Where will your next adventure take you?
Make your next break away one to remember with incredible activities in the outdoors. Check out Ireland's Association for Adventure Tourism (IAAT) to discover even more unmissable experiences, and head over to our Adventure page to plan your next great adventure.
Source : Discover Ireland