The majority of Irish people think increased migration has put pressure on housing supply, health, and other public services.  
That's according to the results of the latest polls by Red C for The Business Post.
Some 75% of those polled agreed with the statement "I think the number of refugees Ireland is taking in is now too many", while 19% disagreed with the statement.
Older people, lower economic classes and Sinn Féin or Independent voters were most likely to say they felt too many refugees are being allowed in.
Some 74% of Fianna Fáil voters and 70% of Fine Gael voters also agreed the State has accepted too many asylum seekers.
A similarly large majority (76%) said they appreciate the anger felt about asylum seekers being moved into local areas; 21% said they do not appreciate the anger and 3% said they don't know.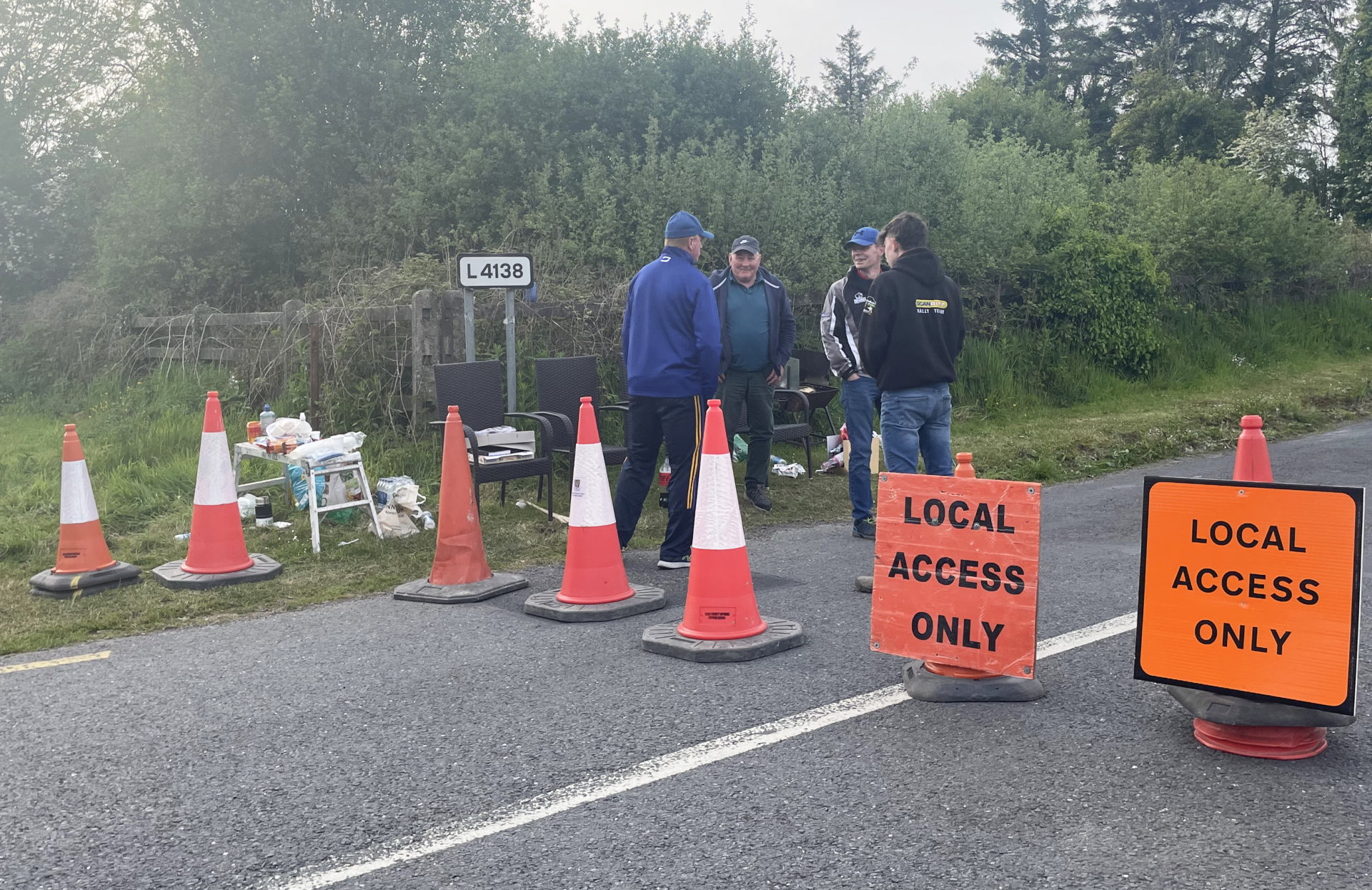 17/05/2023 Clare, Ireland. Pictured are locals opposing the placement on duty manning a roadblock on Wednesday evening at the entrance to the road to the Magowna House Hotel and guest homes in Co. Clare. Locals have protested after refugees were housed here. Photograph: Eamonn Farrell / ©RollingNews.ie
The poll shows that women, those over 35 and those in Ulster and Connaught as well as Sinn Féin and Independent supporters were more likely to say they appreciate the anger.
The poll also showed concern for the treatment of asylum seekers in Ireland. Some 49% of those polled said they are not happy about the state's failure to provide accommodation for those seeking refuge, while 41% disagreed and 10% remained unsure.
In the international protection applications, 65% of Irish people think the process takes too long.
The Red C poll once again showed increased support for Sinn Féin, as it has become nearly twice as popular with the electorate as Fianna Fáil and Fine Gael combined.
Support for Sinn Féin
Support for Sinn Féin is now at 34%, compared to 20% for Fine Gael and 15% for Fianna Fáil.
Business Post Political Editor Michael Brennan told Newstalk Sinn Féin's popularity comes following electoral success.
"They've been boosted by their performance in the local elections in Northern Ireland. They're now the largest party there for the first time," he said.
"That positive publicity certainly seems to have helped them in this poll."
The Social Democrats increased their support to 6%, while Labour is unmoved again at 4% as are the Green Party who are also on 4% 
Source : Newstalk